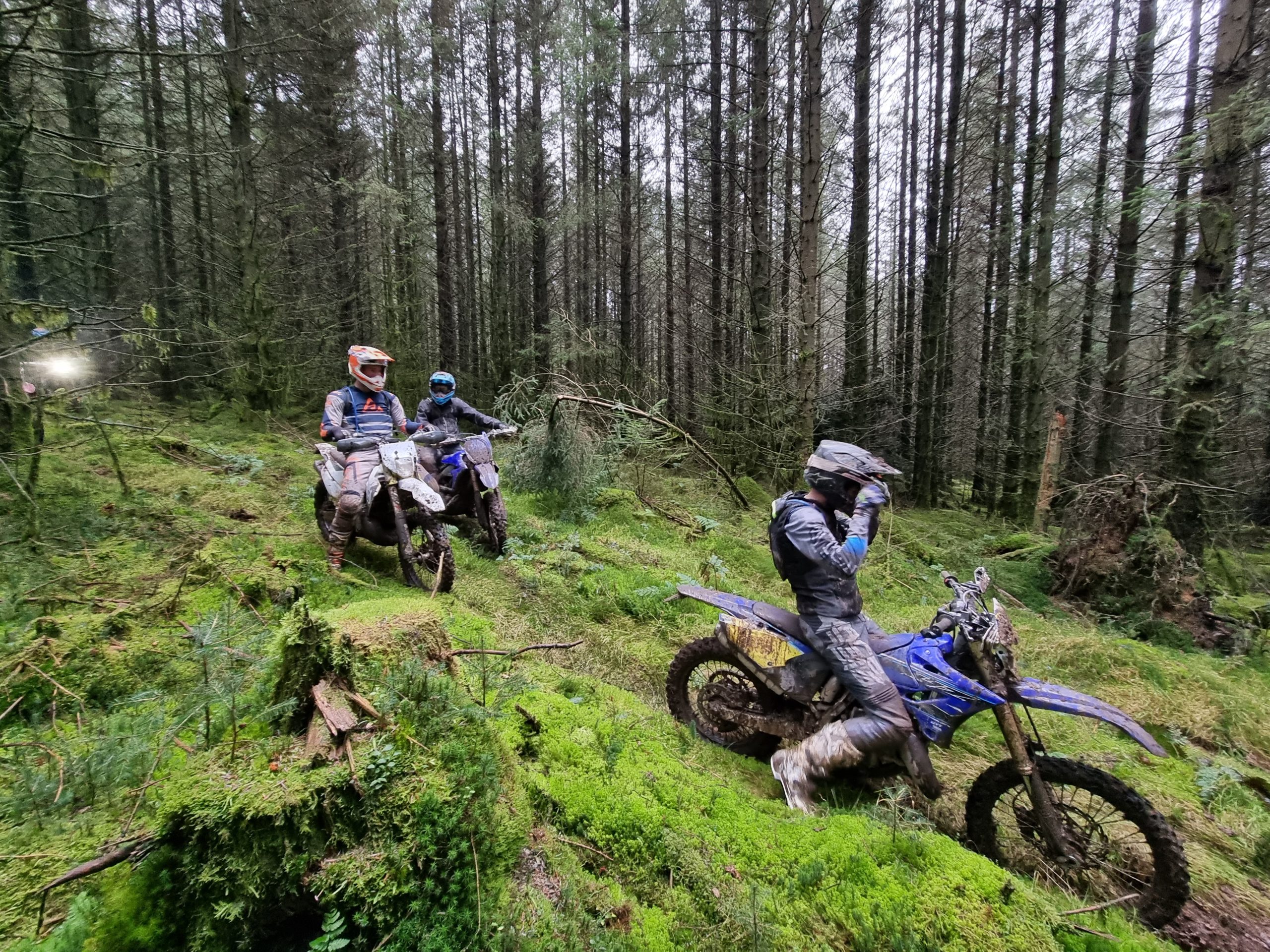 2-Day Enduro & Off-Road Coaching: Mid-Wales
DATE: Friday 14th & Saturday 15th April 2023
LOCATION: Llandovery, Carmarthenshire
ABILITY: Off-road experience required.
WHO IS IT AIMED AT: The 2 days of coaching is aimed at riders with off-road experience who would be classed as 'intermediate' with fair to good off-road skills, through to experienced & advanced level riders, looking to develop their enduro competition skills for particular events, such as local & national enduro or up to bronze level hard enduro. Local competition level sportsman to expert or up to national clubman plus
WHAT TO EXPECT: Riders should expect a challenging but achievable 2 days of coaching
TRAINING AREAS: The intention is to have 2 different training areas over the 2 days of coaching, to maximise the variation for riders. Both training areas are within 5 miles of Llandovery and consist of forestry hillside, technical climbs & descents, stream beds, etc
COACHING OUTLINE: There will be multiple Rotor Adventures' enduro instructors, who are ACU Approved. Your instructors will be highly experienced with excellent competition knowledge from their own experiences in National & International Enduro, International Extreme Enduro plus World Cross Country Rally Championships.
Groups will be limited to small numbers and split into ability levels, to maximise the training delivered to riders.
Riders will be split into the following groups: 1. Skills Development  2. Enduro Competition  3. Advanced Enduro
TIMINGS: Arrive for 9.00am, briefing at 9.45am.                                                                                        Riding will commence at 10.00am and finish at 3.30pm
ACCOMMODATION: Not included
Rotor Adventures staff will be based at The Castle Hotel, Llandovery
COST: £240.00 per rider
The Enduro & Off-Road Coaching ticket sales has ended!
Next Event
Date

Oct 02 2023

Time

8:00 am - 6:00 pm